Want to watch the guide instead? Catch it on our latest podcast!
The holiday season is nearly upon us and we're READY! From choosing the perfect gifts, to whipping up cosy gifts for our nearest and dearest, to putting the finishing touches on our carefully-wrapped parcels (*panic-watches "gift wrap tutorial" videos on YouTube*) we have all the inspiration you need!
Project bags
What more can we say - the perfect gift for any crafter, and we've got all the styles imaginable!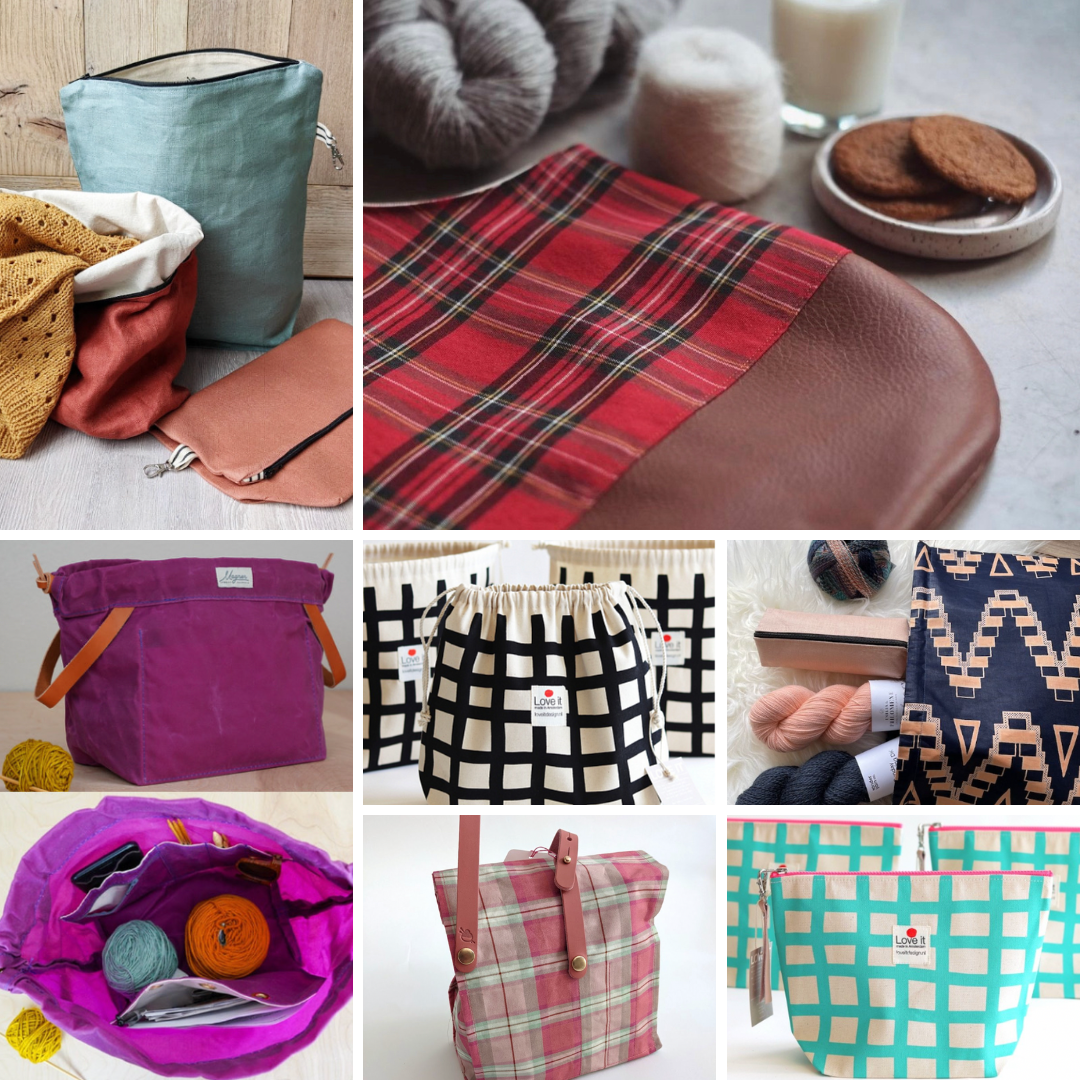 Hide & Hammer x Espace Tricot exclusive #03 roll-top bag
Jésabelle B. Holiday bags and notions pouches
Magner Knitty Gritty project bag
Love It Zipp It and Pull It project bags
Needle Kits
Ok, we know we just said project bags are the perfect gift for any knitter, but here's the other perfect gift: needle sets! These fantastic kits set you up for any project, and provide so many options that the investment truly pays off over the course of your knitting journey. Read more about how to choose the perfect interchangeable set for you, and browse our options at the link below.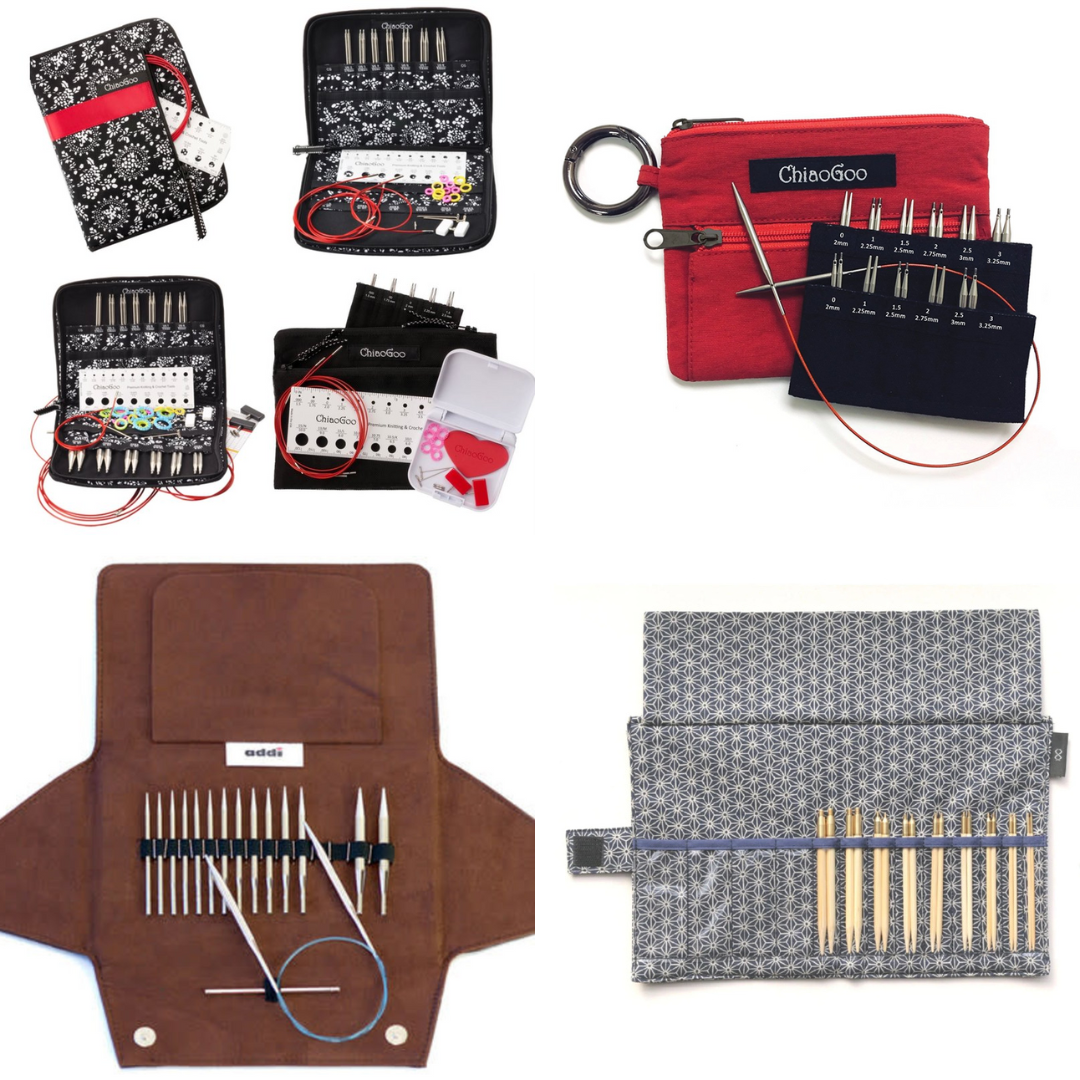 Browse all interchangeable needle options
Stocking stuffers
We have all the lovely trinkets for every stocking and gift exchange! These tools are not only useful, they make the making process just that extra bit enjoyable. Delight your crafty friends with wrist rulers, TKB cords, Cocoknits, and more.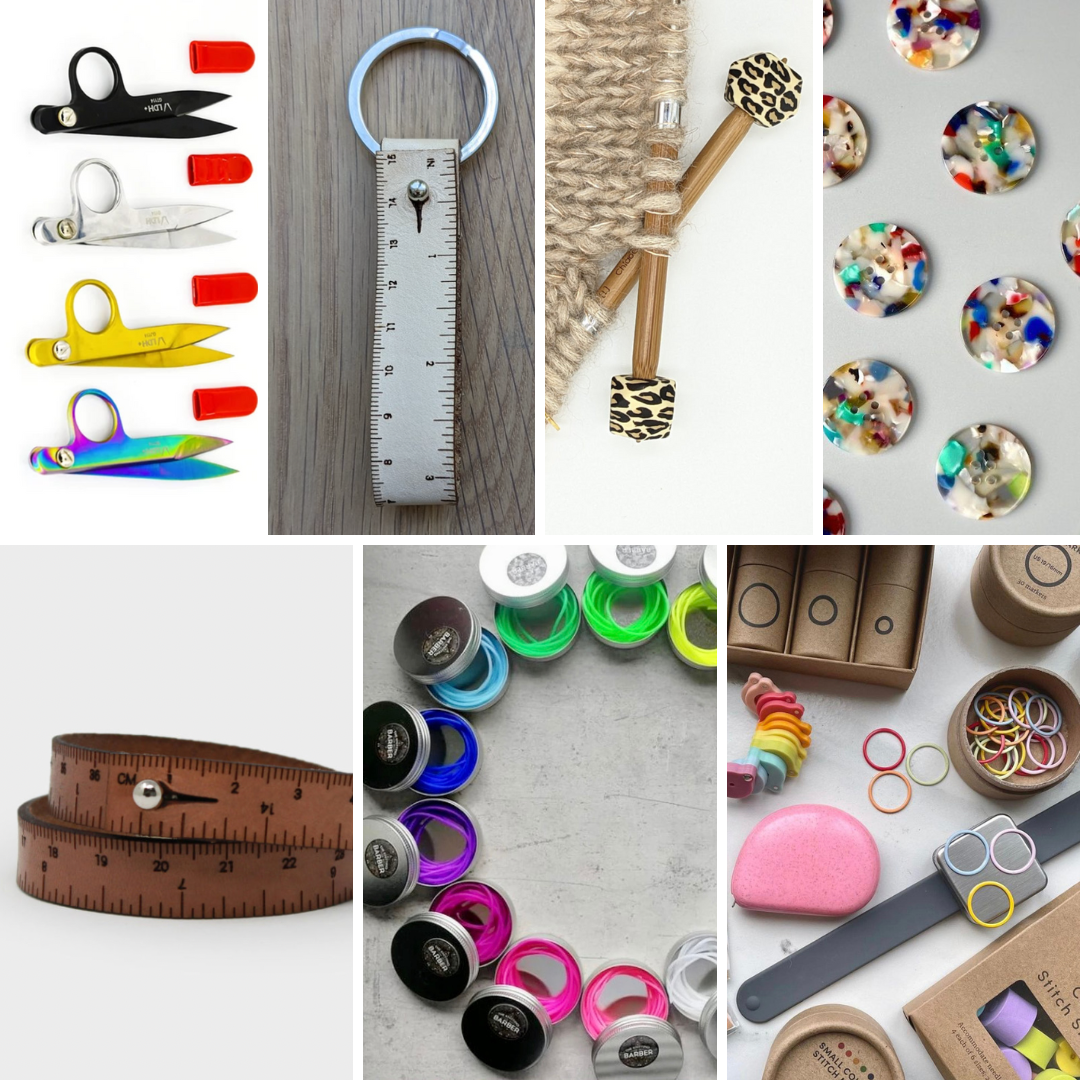 Campfiber Yarns Stitch Stoppers
Tools for crafters 
Weird as it sounds, the best gifts can be the "boring" ones! We love having useful tools for blocking, sweater care, and making processes - but somehow we never end up getting around to buying them. So go ahead and gift that Gleener, or wrap up those blocking wires, and you'll be everyone's favourite Santa. 

Gifts for non-knitters
There are two kinds of people in the world: those who knit, and those who don't (yet). So we pulled together a few options for those who don't knit, as well as some crafty activities for anyone looking to learn something new!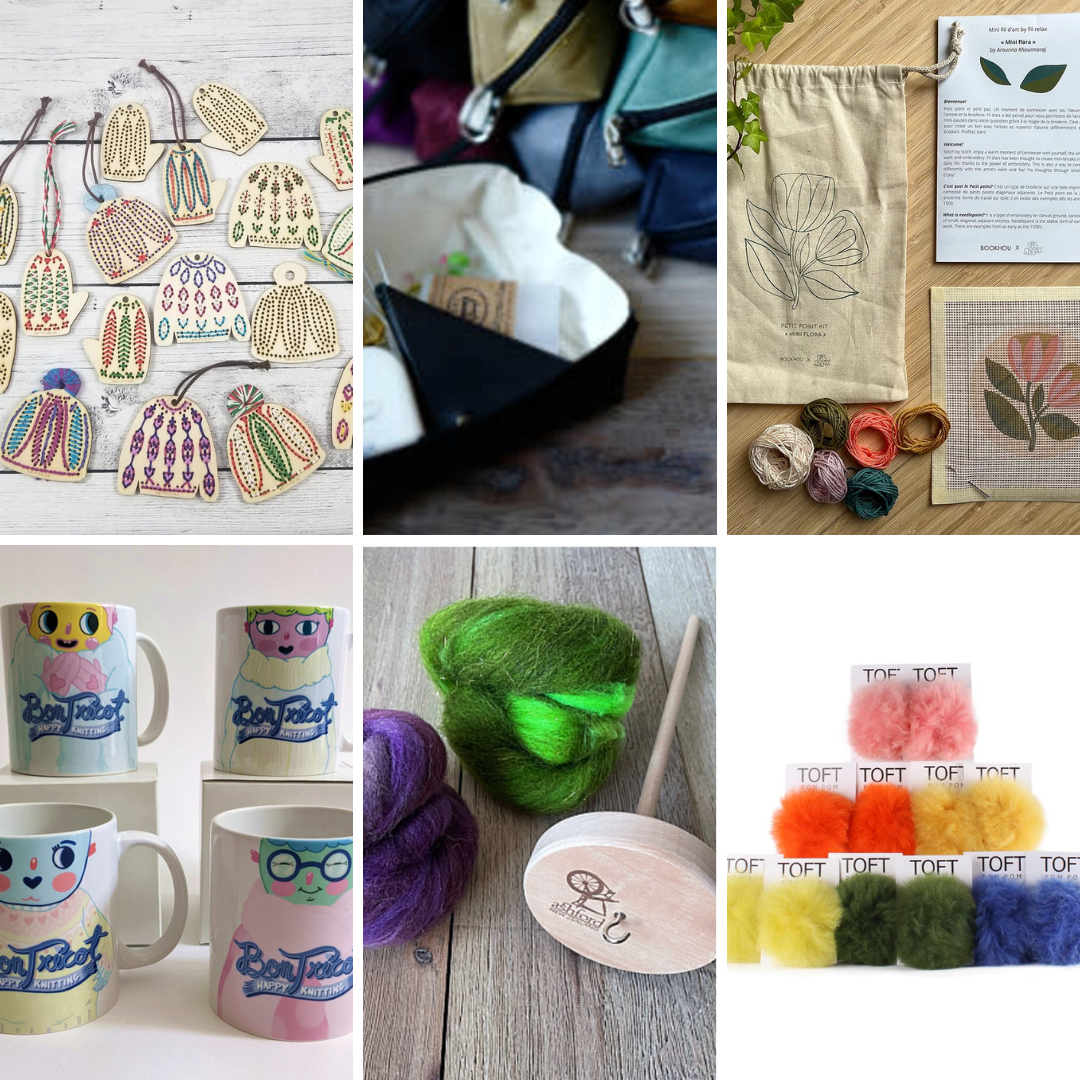 Katrinkles Stitchable Ornaments
Espace Tricot Petites Pochettes (perfect for pencil cases, handbag organisation, and snack storage!)
Fil Relax x Bookhou embroidery kits
Intro to Spinning kits with hand-dyed fibre from Akara Yarns
TOFT cruelty-free alpaca pompoms (can be added to any boring old store-bought hat!) 
Books
From coffee table books to indispensable help guides, these books are essential additions to any knitter's library.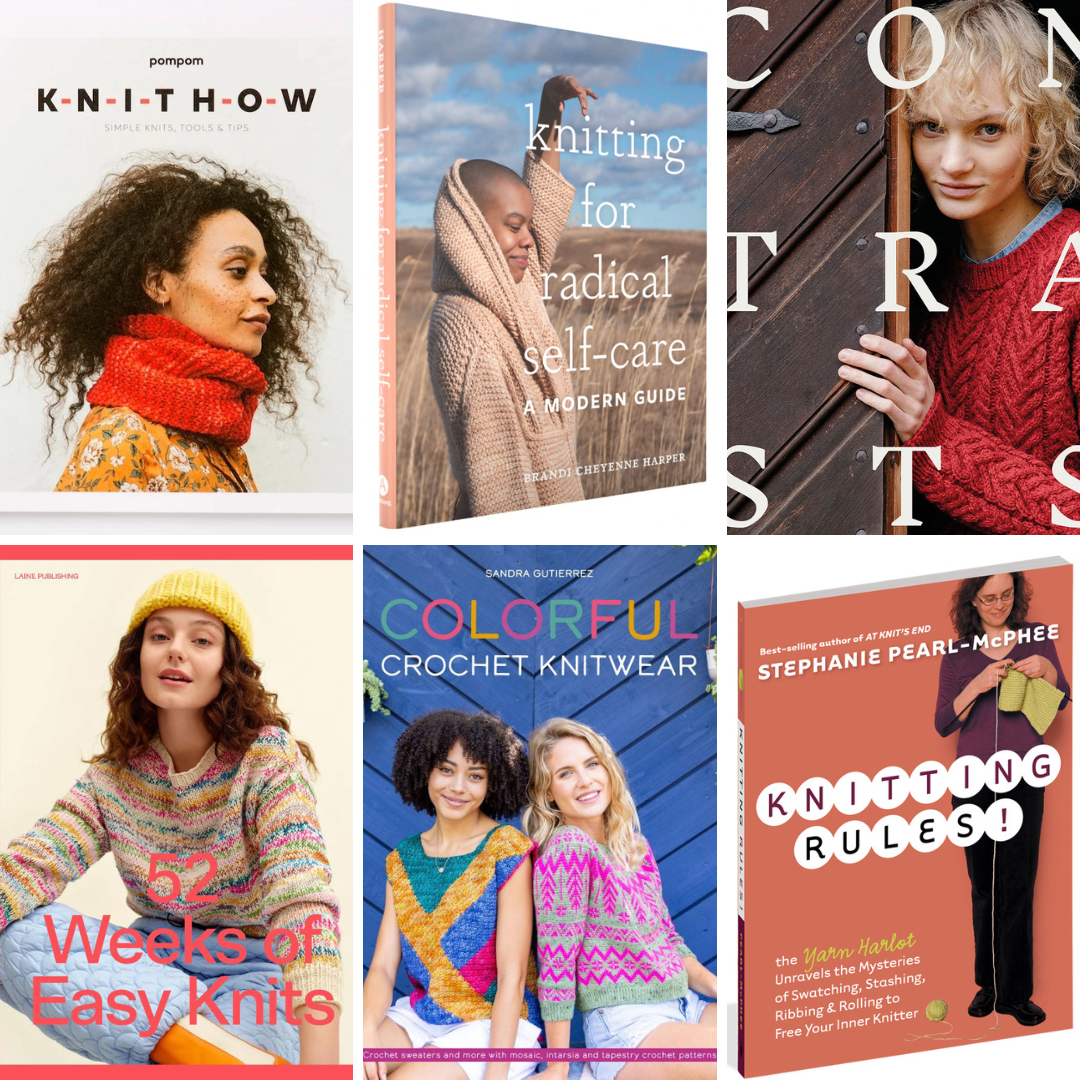 Browse all books and magazines
If your friends and family are clamouring for knitting lessons, we've got the answer for you: these books make great teaching tools, but they'll also help a new knitter get started solo.
Knit How from Pom Pom Quarterly
52 Weeks of Easy Knits from Laine Magazine
Knitting Rules by Stephanie Pearl-McPhee
Skill Set by Modern Daily Knitting
Les basiques de Mlle. Sophie par Sophie Thimonnier
Gift knitting
Keep it simple for the knitworthy folk in your life: we've packaged everything you need into these handy kits. (And yes, we have plenty of soft yarns and superwash options!!)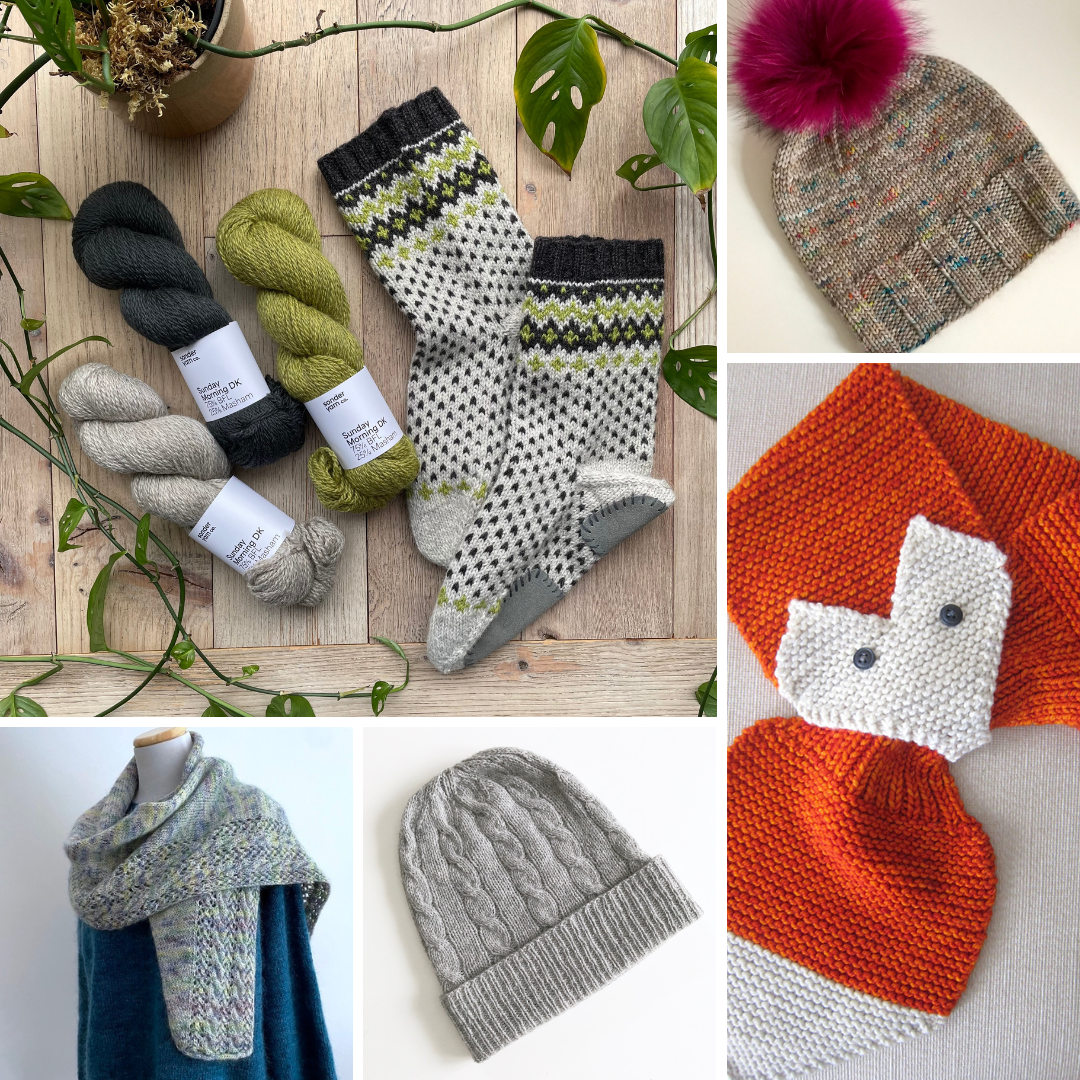 Once you're ready to wrap up your cosy gifts, we've got the finishing touches you need!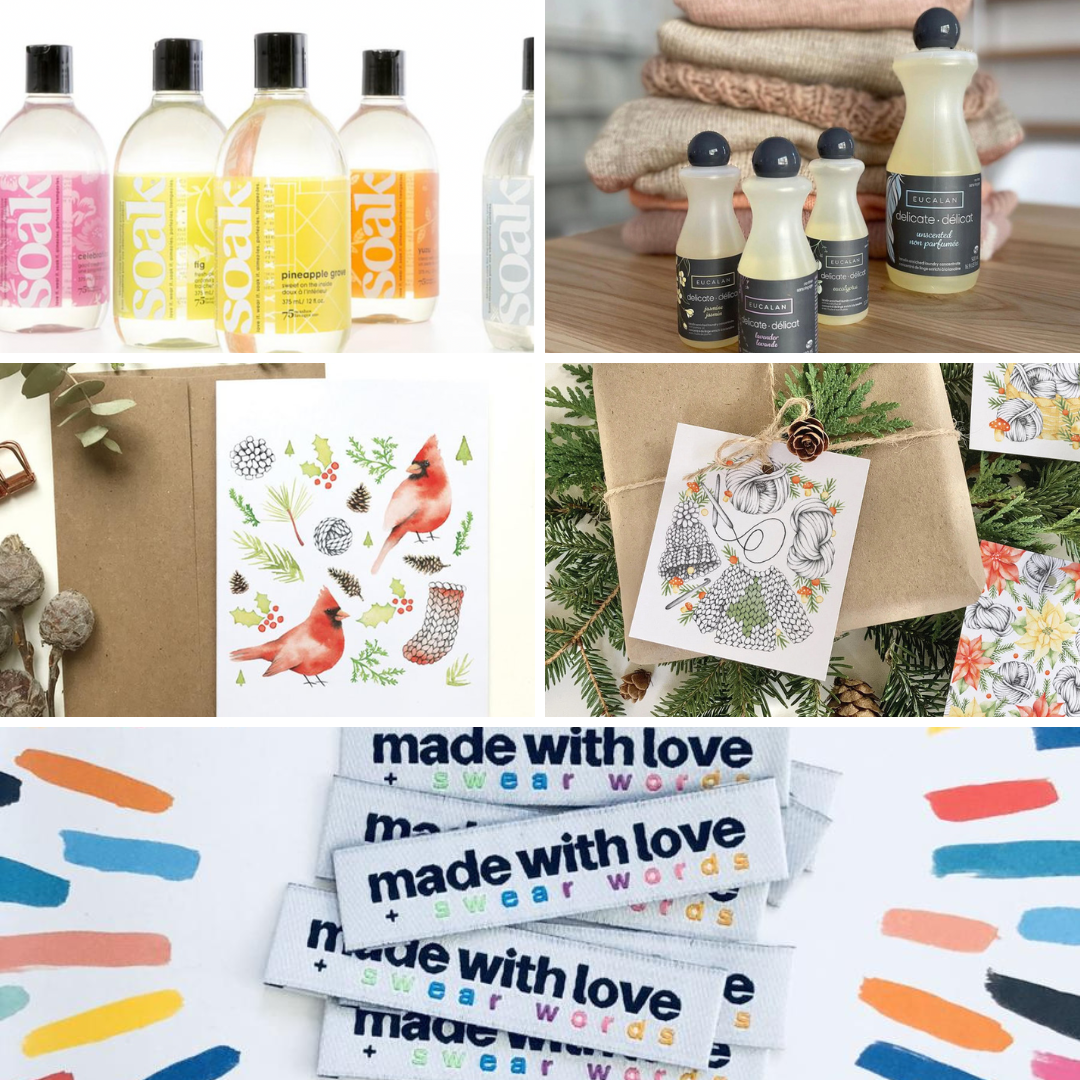 Katrinn Pelletier greetings cards and gift tags
Kylie & the Machine woven labels
K.I.S.S. (keep it simple, Santa!)
There's always a gift card… pick any amount and give the gift of choice!